| | |
| --- | --- |
| ExampleHoroskope | Business Horoscope |
| Period | Daily |
| Starting date | 2017.04.14. |
| Ending date | 2017.04.15. |
---
---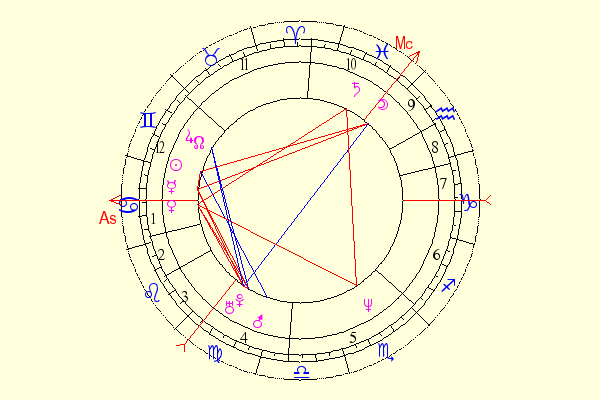 General situation of the day

Moon on that day.

Waning Moon (from Full Moon to New Moon). This is the time when it is better to work on improving the quality, to bring the case to its final stage, to work out the details and analyze what is happening in the business. During this time it is good to finalize something, summarize, then get rid of unnecessary things.

Moon in Scorpio 00:00-18:26

Moon in Scorpio. The day's background can be emotional, with increased excitability, on the one hand, and has the secrecy on the other hand. Some mysterious events may occur, interest arise in connection with taxation, insurance, credit, large financial transactions.

Moon in Sagittarius 18:26-24:00

Moon in Sagittarius. In business the lively and friendly attitude to customers and business partners is encouraged. This position of the moon increases optimism and desire to expand your capabilities. Interest to projects related to the tourist and legal services, publishing, sports, import, foreign projects is increased.

Moon Void 12:17-18:26

Unproductive time. Important meetings, negotiations, start of new projects, signing and execution of important documents, financial transactions and other significant events are better to be postponed.

Mercury retrograde

Retrograde Mercury. It is not advisable to start absolutely new serious business, sign contracts, purchase cars. All kinds of reorganization, renewal, correcting past mistakes, repair, return to the old projects, the release of the unnecessary is useful.

Venus retrograde

Retrograde Venus. It is not recommended to the important luxury shopping, be careful with money - operating with money can be not at the extent you expected. Advertising campaigns and presentations can also be less effective.

Individual impacts of the day (interaction of planets with the personal horoscope)

Important planetary influences which act for a long time, and that day falls in the period when they exert effect.

Stressful interaction Neptune Jupiter of your horoscope

This is a very important influence. It can give the illusion of your global plans and opportunities for business, the extent of your influence and opportunity to keep everything under control. During this time, it is important to protect the reputation of not getting involved in dubious business. Be careful in the selection of foreign partners in legal cases, when traveling. Increased possibility of deception, miscalculation, false promises, advertising fraud.

Stressful interaction Saturn with the Sun of your horoscope

This influence may provide the decrease in energy, limit your personal plans and hinder individual programs planned by you. At this time, it is not easy to achieve recognition of your merits and gain support for your proposals. It is not the best time for risky gambles, gambling, selfishness and the desire to take a leading position in the business. Possible opposition from the official authorities and the opposition with some influential people, it is difficult to agree with the representatives of the governmental bodies. It is better to respect the legal frameworks, not to break the agreements and accept the fact that now rules are set up by others.

Stressful interaction Jupiter Venus of your horoscope

This influence may increase the desire to get something undeserved, and confidence that this is possible. However, along the way you can experience disappointment. Do not count on luck, fun and fabulous profits - it is better during this time to cultivate modesty and frugality. This influence can also complicate the management of legal and financial affairs, to cause dissatisfaction of partnerships and joint projects. Do not take part in too many projects, and try to combine business with pleasure, especially in matters pertaining to art, design, jewelry, dating service, banking, psychology, organizing wedding events.

Major planetary influences of the day

Favorable interaction Mars Mars of your horoscope

This influence favors decisive actions, active promotion in order to reach your goals. This is a good time to start a short-term projects. Those things you give an impulse now, can lead you to good results. You are not afraid of competition, and you can come out a winner from many situations. This is the time of the "green traffic signals" on your way - now you can go through the things you could not earlier or was associated with all sorts of obstacles and challenges.

At certain times of the day, it is useful to consider the influence of the Moon on your horoscope.

Favorable interaction Moon Mars of your horoscope 07:35-11:36

This influence may contribute to business activity, progress towards the goals, the start of short-term projects. In business take the "bull by the horns", take the initiative and assertiveness. Perhaps you should take a tougher and principal position in some matters. During negotiations be clear and show your strong arguments, be persistent. Good to deal with everything related to metal, hats, textiles, sharp things, fire appliances. You can work on finding new customers and business schemes.

Stressful interaction Moon Moon of your horoscope 21:03-24:00

This influence can bring emotional instability in to business, increase susceptibility and vulnerability, which can hinder the negotiations and important activities. It can also indoctrinate you the "ostrich policy", which can lead to regression in business and lead to problems in the future. Family problems can interfere your business. It is important to pay attention to safety and use only reliable things, contacts, information, etc. Do not get engaged in to intrigues and do not acutely response to the fact that some things are not going the way you would like.
Astrological forecast is based on the basis of a joint analysis of your birth chart (horoscope), and the exact position of the planets in the forecast period. Based on your birth data we computed and built your individual horoscope, and then analyzed the most significant astrological influence (the motion of planets), consistently, day after day during the forecast period and their impact on your horoscope. As the result we provide you with the individual for you forecast of the major astrological influences. They create a wide range of opportunities and wide range of challenges, thus giving you the choice for certain actions. Provide, but do not oblige. The choice is always yours! Knowing the nature of the effects and time when they are most strongly manifested, you can estimate the degree of difficulty and time to take advantage of these opportunities. You even get the creator of your destiny. The forecast provides guidance to the nature of the effects, the intervals of time when they are most strongly exist: recommendations regarding the optimal behavior during these time intervals in order to achieve success and stability in business. This allows at any time to tailor one's life to cosmic rhythms, unbreakable connection with which is predetermined by nature.
Planetary influences may occur with varying degrees of strength. They can either reinforce each other or contradict each other. Not all the influences can be felt, understood, lead to significant events. In the case of conflicting trends it makes sense to rely on favorable ones and be attentive to matters in those areas for which there is intense impact. 'Tense', 'conflict' and 'complex' effects suggest that the situation in your life needs some changes and it is likely that they will occur. This is the most intense time, which requires understanding of the situation, switching on and studying, usage of energy and strength. Then the changes may be important and positive, this can become the move to another level. 'Tense' aspects can also mean that you will be emotional, irritable, agitated, aggressive more than the usual, so during this time be rigorous to yourself, control yourself and be critical. The presence of intense effects does not mean that you should refuse things that are important to you, you simply need to assess the influence of the circumstances at the moment and make the most rational decision. To neutralize difficult situations try to use time when there are favorable influences along with the tense influences. Favorable influences suggest that the time is good for a particular action and result in this field will be easier to achieve than at any other time. They also point out that this is the best time to reveal your talents, abilities, your potential.