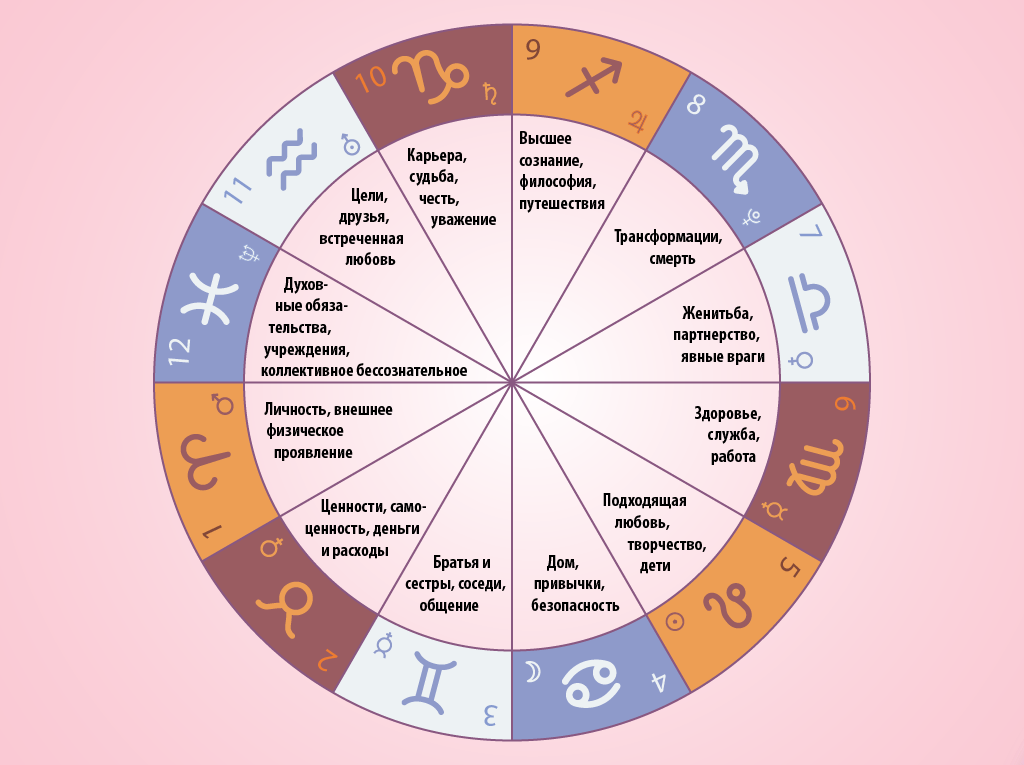 What do houses mean in the natal chart?
The first house of Aries is the character of a person, the perception of him by other people, manners, appearance.
The second house of Taurus is tangible and intangible values, savings, money, experience, work.
Gemini's third house - relationships with relatives, neighbors, small business.
The fourth house of Cancer is the parental and own family of a person, native places, the image of the mother.
Leo's fifth house - children, creativity, romance, public speaking, hobbies.
The sixth house of Virgo - health, colleagues, professional activities, pets.
Libra 7th house - family, marriage, enemies, different people in life.
The eighth house of Scorpio - other people's money, debts, business, secrecy, sexuality.
The ninth house of Sagittarius - philosophical inclinations, religion, communication with abroad, education.
The tenth house of Capricorn - career, respect, determination, work.
The eleventh house of Aquarius - friends, dreams, social associations.
Pisces 12th House - mental health, isolation from the outside world, underground.