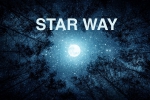 DECEMBER 2020 began with the ingression of Mercury into Sagittarius.
In Sagittarius, MERCURY is weakened by its proximity to the Sun (all month). Such a Mercury looks like a person with severe myopia who has lost his glasses far from his usual habitats - he will not die, most likely, but still uncomfortable.
The only light in the window is its position when Mercury is in the heart of the Sun: 19.12 from 15:20 to 20.12 15:30 (UTC), which compensates for all its weaknesses.

The first really noticeable phenomenon in December will be the TOTAL SOLAR ECLIPSE in Sagittarius on the 14th, which can be observed in southern Chile and Argentina.

More or less will save the difficult situation with the eclipse - the trine of a strong and good Mars. This is the part of the energy that can give something positive. And yet, an eclipse is always the least predictable and difficult to predict astro-phenomenon for those people whose natal points it affects.
Just in case, it is better to consider such points and planets as zones of vulnerability and take preventive measures that are available in relation to them (to those areas of life for which they are responsible).
Regarding plans (solar eclipse always = new moon = planning), this is still an unusual new moon, but a total solar eclipse, so you need to take into account and prepare for the fact that what is planned both for this period and during this period may not take place or take place at all the way we conceived (we are talking, first of all, about the themes of the natal house, where this eclipse falls).

The optimal model of behavior now is a revision of the accumulated, both in the material and psychological sense, its sorting and liberation from what hinders and harms us. We also include here, as it were, pleasant illusions, which precisely due to their pleasantness do not allow us to see the true picture of the external and our internal world.
...