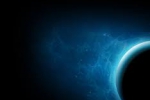 Many people, most of all, from the working days of the week, for some reason, love Wednesday!
No, not Friday, but Wednesday!
Why? Well, first of all, it's Mercury Day.
This means that the energy of Mercury is favorable for intellectual and analytical activities, active communication, working with information, educational and teaching activities, negotiations, working with documents, signing contracts.
People can become more contact and sociable. The Mercurian symbolism is favorable for writing, journalistic, publishing activities, for reports and speeches.
What is your favorite day of the week?