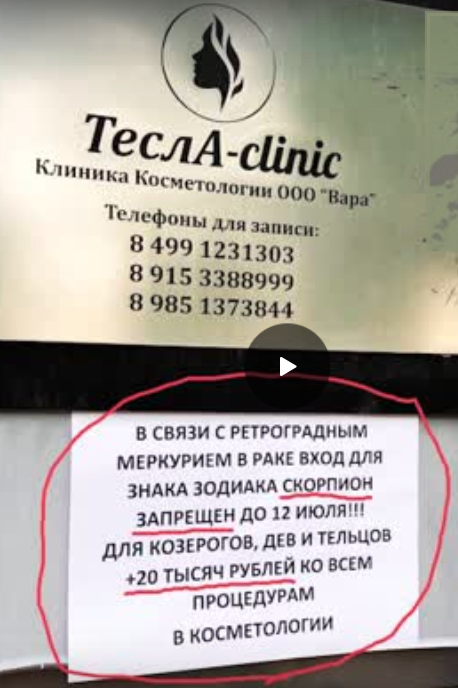 The Moscow cosmetology clinic "Tesla-clinic" banned the entry of Scorpions until July 12. Representatives of the sign in the cabin are considered "too violent."
The restriction was introduced because of the retrograde Mercury in Cancer - it was during this period, according to the heads of the clinic, Scorpios become especially aggressive.
Representatives of the signs of Capricorn, Virgo and Taurus were also discriminated against on an astrological basis - the clinic is ready to provide them with services, but only with a surcharge of 20 thousand rubles. This is due to their behavior during the retrograde period of Mercury in Cancer.
An employee of the clinic explained in a telephone conversation that the clinic would use the additional funds received for "cognac for staff and valerian for clients". "We are not an ambulance, so as not to refuse on astrological beliefs," she added.
Source: Inc.